Being a proclaimed number #1 WordPress website developer in Singapore would be a strong word for us to be using. However, we believe our work are top and rated as number 1 in Singapore without forking out hefty sum compared to other agency. We are able to provide cost efficient solution on web design and development to our counterparts with certain SEO elements being embedded within your website. Thus, as a WordPress developer in Singapore, we would list our the importance of a WordPress and tips on managing a WordPress being building within your own eco-system or consulting a web developer to implement these solutions for your new website or re-creation of your current website. We have all it takes to beatify your digital footprint with "wow" factor to attract and retain prospect.
Why Choosing a WordPress as your CMS for your website is important?
WordPress empowers you to customize your website to meet your unique needs. It allows you to tailor your site and implement essential functionalities without delving into complex coding. You have access to all the publication tools and modules needed to make necessary changes and adjustments to your website.
These tools are either included with WordPress or available as third-party plugins and add-ons developed by the WordPress community. With some research and knowledge, you can effortlessly set up a fully functional WordPress website that aligns with your requirements, providing an engaging experience for your users and readers.
The Popularity of WordPress
As of the time of writing, approximately 32% of websites worldwide are powered by WordPress, making it the most popular and cost-effective CMS. This popularity is reflected in the statistics, as shown below:
WordPress: 32.0% (59.5% CMS market share)
Joomla: 3.1% (5.7% CMS market share)
Drupal: 2.0% (3.6% CMS market share)
Squarespace: 1.4% (2.5% CMS market share)
Wix: 1.0% (1.8% CMS market share)
Since the introduction of CMS, WordPress has consistently been the top choice for businesses and individuals, supporting both small and large brands. It's versatile enough to run corporate sites, personal blogs, online magazines, web portals, job boards, or any other type of website you can imagine.
The widespread use of WordPress makes it an obvious choice, as its popularity and extensive reach provide a compelling reason to choose it for your website without a second thought due to the nature of customization and easily adaptable solution if you wish to have changes or re-development of certain pages.
We Drill Down On The Benefits of Using WordPress
There are numerous advantages associated with using WordPress for your website:
Fast and Easy Setup: Most web hosting companies offer a full suite solution to install WordPress, which simplifies the process. You don't need to worry about configuring servers or databases; as it is all done easily and without any worries.
Supportive Community: WordPress has a robust community of web owners and developers who are ready to help each other. If you encounter issues or need assistance, the community is there to provide support if you would not love to choose on a maintenance route.
Design Flexibility: While it's advisable to hire a web developer for your project, you can design your website yourself, especially if you're on a tight budget. As long as you have some knowledge of website structure and HTML and CSS codes, you are able to build up a simple website.
Multiple Hosting Options: WordPress is compatible with various hosting providers, no doubt hosting provider will be the least of your worry as it is widely adaptable and with the help of a web developer, this can be ensured with a seamless implementation and connection without any issue.
Abundance of Themes and Plugins: You have access to a vast library plugin to manage your current website and extend the functionalities without having to fork out monthly recurring payments for maintenance. These are tools to add on to your current functionality.
Marketing Integration: WordPress seamlessly integrates with a wide range of marketing tools, simplifying your marketing efforts on your google tag, analytics implementation, pushing of content to your social platform or running certain marketing campaigns are easily achievable within WordPress ecosystem and some developer implementation.
Quick Publishing: You can design and launch your website within minutes, allowing you to focus on marketing it through SEO, email marketing, and other strategies.
Let Us Walk You Through Navigating the WordPress Dashboard
Much of your website management within WordPress takes place in the dashboard. Here are some key menu items and their descriptions a #1 WordPress website developer would not have mentioned but we wish to better inform our users:
Dashboard: The main admin section of your website where you see an overview of your site's activities, updates, and access to customization options.
Post: This is where you can create, edit, and publish new posts on your website without affecting any existing url or structure of your website.
Media Files: This section stores all the media files you've uploaded, including images, videos, and audio that are easily obtainable if you would wish to select certain images for other usage.
Pages: Create, edit, or delete pages and assign templates to them and run them, that said, more pages are able to be created without headache and a help of a web developer to manage.
Comments: Manage and moderate comments on your website, remove spammy comments before they are even being published on your website without your knowledge.
Appearance: Ability to customize your WordPress theme, manage menus, and edit various aspects of your site's design to have a good look and feel of how you would love it to be on a website.
Plugins: Extend your website's functionality by adding, activating, or deactivating plugins that are supported within your ecosystem. These are valuable area to not break your site by deactivating any plugins with an issue and your website is still functioning normally.
Users: Manage user roles, edit profiles, and handle subscribers on your site. For example, if you wish to have a blog outreach, you can grant certain access to users for blog to be written without jeopardizing your current website structure and content.
Tools: Import or export data, back up your website, and perform various tasks related to website management.
Settings: Configure general settings for posts, discussions, permalinks, and privacy.
Difference With A Self-Hosted WordPress vs. WordPress.com
It's essential to differentiate between self-hosted WordPress (WordPress.org) and the free version hosted on WordPress.com. Self-hosted WordPress offers more control and customization options, while the latter is more limited.
Self-hosted WordPress allows you to install WordPress on your web server if you are managing your own mini site, giving you complete control over your website. You need a domain and hosting to set up a self-hosted WordPress site. This option offers the following advantages:
Full Control: You have complete control over your website, including customization, branding and any changes made within your website.
Endless Possibilities: You can enhance your site's functionality through plugins, custom themes, and third-party integrations without a need of a developer however do take note of your hosting capacity as some functions will drown your needed resources and it will take a toll on your website.
Monetization: You can make money through your site and integrate it with various tools and payment gateways. A good option such as an e-commerce website at a very low cost.
Diverse Applications: Self-hosted WordPress is suitable for various purposes, including e-commerce, web applications, membership sites, and more.
However, self-hosted WordPress comes with some considerations:
Costs: You'll need to purchase hosting and a domain name, and potentially invest in premium themes and plugins. As your site grows, hosting costs may increase as well and the chance of being attacked by robots or any hackers from accessing your site.
Updates and Backups: You are responsible for keeping your site and its components up to date and backing up your content and ensuring real time updates and preventive measures for any hackers or phishing scams that is utilizing your website resources to solicitate improper purpose.
Despite these considerations, many consider a web developer to recommend the best option to take these worry off the shelf without having to managing every website asset and jeopardizing their business performance.
Now we have speak on the usage of a WordPress and being the #1 WordPress website developer, we would wish to also recommend you some plugins that are well fitted within your ecosystem that supports various needs.
Here Are Top 10 WordPress Plugins Recommended by Website Design and Development Agencies
WordPress's extensive plugin, although being kept as a secret from most agency. We are not at that stage to prevent you from experiencing the best WordPress system and believe you should also benefit from these plugins.
Yoast: An SEO plugin that optimizes titles, meta descriptions, tags, content, and links. It offers both free and premium versions. No doubt these are useful, however properly setting up will bring good website benefits to your organization. Do not set a wrong information thus affecting your overall ranking. Good to always consult or google within the web for more information of these.
Everest Form: A tool to collect data and analyze user interactions on your site. This helps to give you better informed decision on website and work what is lacking within your website while maintaining good performing areas.
Ultimate Sharing: This plugin enables social media sharing and customization of social share buttons to allow more exposure to other platforms. As a digital age era, we believe we needs to support the laziness of human beings and providing them with necessary buttons for easy sharing without them having to perform these themselves.
W3 Cache: This plugin enhances website performance through caching and improving your website. Do note that these do sometime break your website due to wrong options selected, thus always ensure you know which should be performed to ensure best optimized use.
OptinMonster: A pop-up lead generation plugin that includes A/B split testing, analytics, and page-level targeting to see which is working best for your website. We can mentioned in as a free option of marketing mix to allow different testing and selecting the best performance option.
These plugins are not the only options available but however widely recommended for a better website. Speak to a developer today to understand if these are suitable for your website and does not break your website.
Now we are done with explaining and ensuring our users are well informed with the decision they will be making, let's hop on to choosing the right WordPress web designer in your region, Singapore.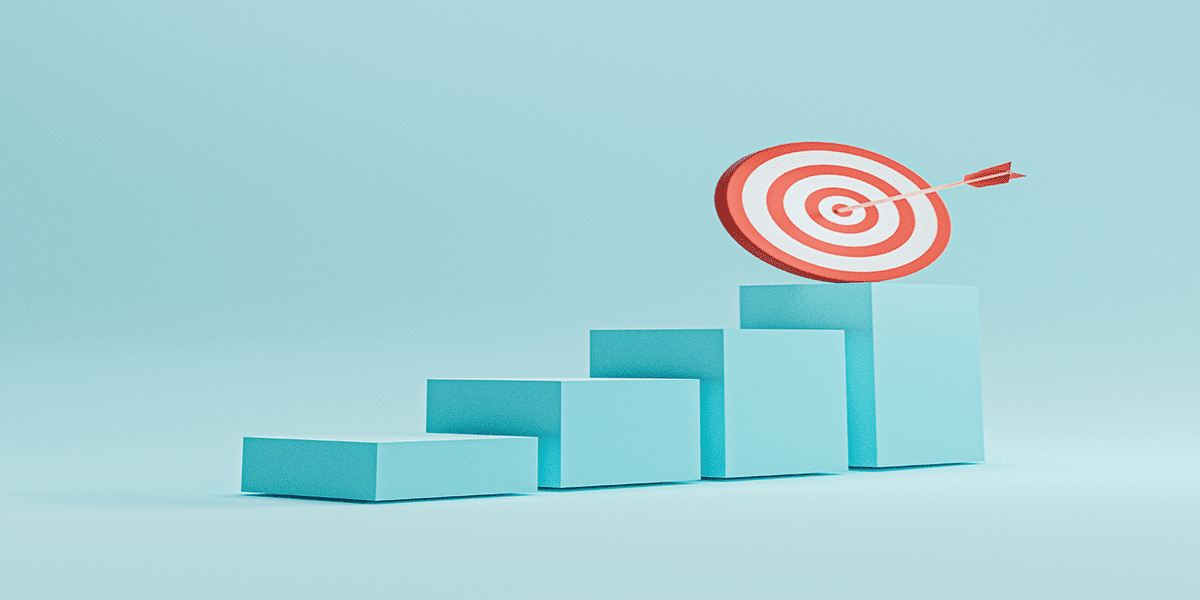 Choosing the Right WordPress Designer
When selecting a designer for your WordPress site, consider the following factors:
Personal Interaction: Choose a designer with whom you can communicate effectively. Being able to discuss your requirements in detail and have access to your designer is essential. These are core concern as website is an ongoing process and you would not wish to be left hanging throughout the project.
Contact Details: Ensure you have accurate contact information for your designer for tracking project progress and addressing urgent matters. It's always best to have an only point of contact that knows his stuff well such as web designing and development of HTML code. Having to bounce back and forth with another person would be a hassle and communication would break down halfway through.
References: Seek recommendations from your network to find a reputable WordPress designer or check though some of the google reviews and also the past portfolio an agency has.
WordPress Expertise: Ensure the designer is proficient in WordPress, including plugin usage, security, theme customization, and core development.
Additional Skills: Look for designers who possess skills in UX/UI design, SEO, conversion rate optimization, and web hosting, as these services may be needed.
Transparent Invoicing: Discuss payment methods and terms to ensure clarity and agreement.
Response Time: The designer should respond promptly within a reasonable time frame, typically within 24 hours.
Confidentiality: Ensure the designer guarantees the privacy of your business information and website credentials.
The choice between hiring a freelancer or a professional #1 WordPress website developer agency in Singapore depends on your specific project's needs. Each has its advantages and disadvantages. Consider factors like your project's complexity, budget, and long-term goals when making your decision on choosing a website designer. We will list out the benefits of choosing a professional website design agency on your needed requirements.
Benefits of Hiring A #1 WordPress Website Developer in Singapore For Your Consideration
Hiring a #1 WordPress Website Developer agency in Singapore offers several benefits and can ultimately benefit you in the short term and long term, these agency would not cost you a bomb and should be able to offer the right price structure and flexible with their pricing based on requirements and expectation:
Integrity: Professional agencies are accountable for their work, reducing concerns about trust and accountability. You can trust their reputation and have clear channels of communication.
Value for Money: While freelancers may appear cheaper upfront, professional agencies provide comprehensive services, including SEO, content marketing, and web design. They deliver quality content and provide ongoing support on your project.
High-Quality Services: Professional agencies follow established protocols, ensuring bug-free, user-friendly, and up-to-date content that improves your website's performance.
SEO Expertise: Professional agencies are well-versed in SEO best practices, ensuring your website ranks high on search engine results pages, driving more traffic to your site.
Access to Resources: Professional agencies have access to a wealth of resources, including tools, web development kits, and add-ons, which enhance website design, functionality, and security.
Considerations Before Hiring a #1 WordPress Website Developer & Designer
When considering hiring a freelancer or a #1 WordPress Website Developer, you should evaluate factors such as content management, open-source software, page layout, responsive designs, and security protocols:
Content Management: Ensure your designer can effectively manage content and images to meet your site's needs.
Page Layout: Focus on well-structured page layouts to enhance user experience and website performance.
Responsive Designs: A responsive design ensures your site functions across browsers and devices, offering an intuitive experience for all visitors.
Security Protocols: Prioritize security by implementing robust security measures to protect sensitive data and maintain user trust.
By carefully evaluating these factors and choosing a professional agency, you can ensure a successful website design project in Singapore.