SAY GOODBYE TO TECHNICAL HEADACHES
Expert Website Maintenance Services That
Enhance

Performance & Security

Eradicate

Poor Maintain Websites With Better Web Health & Performance
Adssential Marketing's website maintenance service ensures that your website runs smoothly and efficiently, eliminating any glitches or technical issues that may disrupt your online presence.
With our proactive approach, we continuously monitor and optimize your website's performance, ensure your website is performing up to industry standards and eradicating tough bugs and updating plugins. You can focus on growing your business while we take care of maintaining your website issues and any ad-hoc requirements. Providing a seamless user experience for your visitors. 
What is Website Maintenance?
Website maintenance includs all process and functions require to upkeep your website. An approach to ensure your website is up-to-date and running smoothly as well as performing optimally.
How Can We Assist You With Web Maintenance?
Eliminate
Website Issues

, Hindering Your Web Performance & Updates
Are you tired of dealing with the never-ending headache of maintaining your website? Look no further than Singapore website maintenance service by Adssential Marketing. Our expert team of professionals will take care of all your website needs, so you can focus on what truly matters – growing your business.
With Adssential Marketing, web maintenance solution, you can say goodbye to the stress and frustration that comes with keeping your website up and running smoothly. Our technical team will regularly update your site's software, plugins, and content to ensure optimal performance at all times. We'll also conduct thorough security checks to protect your website from any potential threats or breaches.
In addition to routine maintenance tasks, our experts will also provide comprehensive support for any issues or concerns that may arise. From troubleshooting technical glitches to implementing new features or design changes, we've got you covered. Rest easy knowing that our reliable team is always around to support you whenever you need assistance with your website.
So why waste time struggling with website maintenance when you could leave it in the hands of professionals? Choose a web maintenance team and experience peace of mind knowing that your online presence is in good hands leaving a compelling digital footprint in the world wide web.
We Proactively Manage All Technical Aspects Of Website
At Adssential Marketing, we are more than just website designers and developers. Our website maintenance service in Singapore handles it all for you! We'll proactively manage all technical aspects of your website, ensuring everything is in perfect working order. Enjoy peace of mind knowing that our dedicated team is just a click away, ready to resolve any issues swiftly and efficiently.





Managed

Website Packages For All Sizes
With our diverse selection of website maintenance packages available, designed to meet the unique needs of solopreneurs and large organizations alike, ensuring your website stays up-to-date and running smoothly. While you work on things that matter the most to you!
Website packages may be customized to suit your website needs from man-hour charges to monthly or yearly charges depending on the requirements and needs your organization requires without worrying about technical glitches or outdated content, guaranteeing an exceptional user experience for your visitors.
Protect Your Digital Fortress: Safeguard Your Website from Technical Glitches
!
A SINGAPORE WEB MAINTENANCE COMPANY
Maximize Website Performance With Web Maintenance
Improved Security
Security vulnerabilities can be a significant concern. A web maintenance service can regularly update and patch software, plugins, and frameworks to protect your website from security threats, such as malware and hacking attempts
Optimized Performance
Maintenance services can optimize your website's performance by optimizing code, compressing images, and improving loading times. Faster-loading websites tend to rank better in search engines and provide a better user experience.
Web Content Updates
Keeping your website content up-to-date is essential for attracting and retaining visitors. A maintenance service can help with content updates, including text, images, and multimedia elements.
Website Data Backup
Regular backups are essential to protect your website's data. A web maintenance service can implement automated backup solutions, so you can recover your site in case of data loss or other emergencies.
Website Plugins & Technical Rectification
Technical issues on a website can lead to a poor experience. Slow loading times, broken links, 404 errors, and other issues can frustrate visitors, leading them to leave your site and potentially never return. By fixing these problems, you enhance user satisfaction.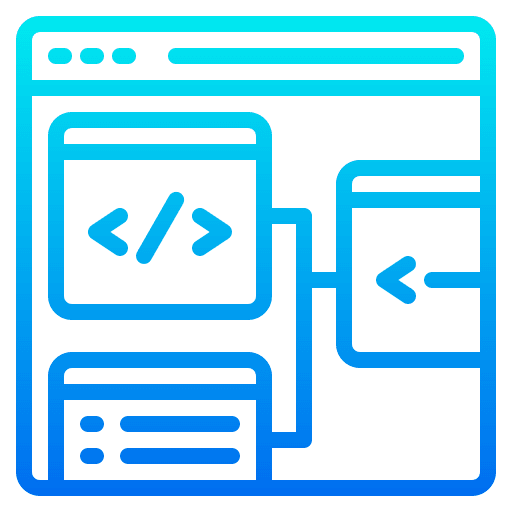 Business Reputation
A website is often the first point of contact between your business and potential customers. Technical issues can harm your brand's reputation, making you appear unprofessional and unreliable. Fixing these issues demonstrates your commitment to providing a quality online experience.
Stay Ahead Of The Digital Curve A Trusted Google Partner
Don't settle for an average website when you can have a cutting-edge online platform that sets you apart from the competition. Being a certified Google Partner web design and maintenance agency that ensure uptime website performance.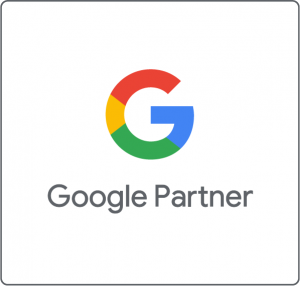 Require A Website Domain Or Hosting?
Our comprehensive hosting solutions provide the perfect foundation for your website, ensuring lightning-fast loading speeds, robust security measures, and round-the-clock technical support.
Dominate The Search Results And Skyrocket Your Sales With Add-On SEO & SEM Solution!
Unlock the true potential of your business by harnessing the power of SEO and SEM marketing. Our expert team will optimize your online presence, allowing you to reach a larger audience than ever before. With increased visibility across search engines and targeted advertising campaigns, you'll be able to connect with more potential customers, ultimately driving more traffic to your website.
Maximize Website Performance:
Get Answers to All Your Burning Questions!
Can I perform website maintenance myself?
Yes, website maintenance can be done individually. At Adssential Marketing, we can provide support and assitance to your website needs that could save you precious time building your business.
My website isn't develop by Adssential Marketing. Can I hop on this service?
Yes, we are able to support different website maintenance request created using wordpress. Apart from a wordpress website, we are able to support custom website depending on the nature and source code being rendered in your CMS.
Is my Web site "down" while you maintenance in ongoing?
No, your website will be as it is and will not be down as we conduct changes and routine maintenance.
Will web maintenance support in my search engine ranking?
Yes, proper and relevant web-maintenance definitely helps your website in getting positive ranking in the SERPs. With updated pluginsand code to adhere to the web standards and brand new informative content, images, links to your website. Search engine rrobots will find it favourable to index your website.
What are the maintenance service performed?
The maintenance service performs include all require fix to ensure a better website performance free from bug and issues. We provide an itemised strings of work we take part to ensure your website is running at industry standards. If you are looking for a custom website maintenance, our technicians are ready to answer to your requirements.
What are the current system you provide maintenance for?
We provide motly wordpress enabled website or certain custom build website. This would require additional analysis to dive deeper into the source code of your website to better provide you an evaluation.
How long does it take to get my changes made after I submit a maintenance request?
We typically complete the requested maintenance within three business days; although most of the time we can get to it within 24 hours (on weekdays). This depend on the importance of your website, if high priority is needed we will certainly prioritise it and fix it as soon as possible.