EXPERIENCED WEB DEVELOPER & WEB DESIGNING
Nothing puts an impression on your customers like an online presence on the web; especially in this digital age. Studies have shown that customers are more likely to research products and brands online before making their purchase decisions be it for a small business or large organizations.
Together with Adssential's web developer and marketing expertise, we customize to fit your ideal impression on customers and engage them to interact with your business through appealing web design and web developer creation.

Customize your website to fit your strategy
Build website that integrates with different search engine in mind
Express your brand's story, products or services through captivating web design & web developing
Develop captivating website templates and touch points to engage customer 24/7
Embed tracking analytics to observe customer's life-cycle, enabling your marketing team to focus their efforts to increase leads.
BUILD AN ENGAGING WEBSITE WITH OUR WEB DEVELOPER
With more customers now browsing with mobile and tablet devices. Build a website that ensure all design features and website touch points are attractive to your customer. As an experienced web developer and marketing agency, our team works together with you to create and develop a website that not only engages customers but paves the way for any of your digital marketing efforts.
WEB DESIGNING & DEVELOPER BENEFITS
Understand customer behavior on the ground and improve engagement with customer through different website development and refining methods on your website e.g. Livechat, Newsletter, drag and drop…
Enjoy Our Website
StartUp @$990
Web Design that awe your visitor and garner more leads!
Most companies these days have an online website presence but mediocre web design; gain your competitive edge through a great looking website, in-built website programming languages or even web application functionalities that amaze your competitors & customers.
Websites created by web developer ensure your company are always visible. This gives you the opportunity to engage different customer segments based on time and location throughout the day.
Your Web Developer Google Partner
Being one of the selected Google Partner ensure your digital assets is in good hands. You're working with one of the best digital agency recognized by Google. Adssential Marketing is proud to be one of the emerging google partner with a team of highly skilled and certified professionals & web developer in planning and developing your website.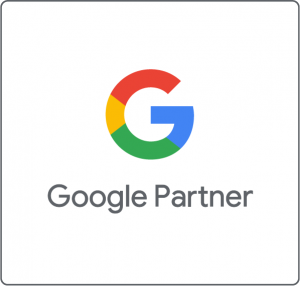 Require A Website
Domain & Hosting?
Consult us for a free understanding on domains and hosting
to enable your growth in the digital world
FAQ about Web Developer & Designing
What are the costs in building a website?
Based on your unique requirements on the look and functionality of your website, web developer package starts from as low as $500 and above. At Adssential, our web development team will work closely with you to achieve your ideal website to ensure that you gain maximum functionality with minimum investments.
Is there a need to purchase hosting and domains?
That would depend on whether you already have existing vendors for hosting and domain renewals. If you already have an existing vendor, you do not need to host or renew with us. However, if this is the first website you own for your business, we do recommend that you host with us as it is part of the package. In addition, we have partnered with the top domain and hosting companies to ensure that your business stays online and accessible 24/7 with minimal downtime.
Who will provide my website's content?
While content writing services with Adssential can be arranged, we know for a fact that website content works the best when it comes from a person of expertise on your business' products/services. As such, we would recommend that your team of experts come up with the website content and our web developer will do the magic to ensure aesthetically pleasant web design.
What if my website requires amendments after it has been built?
If you have any issues or additional functionalities that you realise need to be added on after the initial build, please do not hesitate to contact us here. Our dedicated web developer guru will respond in a timely manner to assist you with your inquiries.
Can I still build a website on a very tight budget?
Absolutely, we love to help businesses kickstart their digital journey! We have several cost-effective website builds that will ensure that our web developer team can still get your business going online without extravagant costs. Learn more about our cost-effective packages here.
Will the website be mobile-friendly and responsive?
All websites built by Adssential's web developer team are guaranteed to be mobile-friendly and responsive, ensuring your website looks great in every platform. In fact, it is one of the best practices recommended by Google!
How do I know what web pages are required for a website build?
There are some basic pages that come with every website i.e. About Us, Contact Us, Products/Services. Our team of web developers will work closely with you to find out what your business' website requires to engage with your audience as much as possible. Still unsure about where to begin? Contact us here today for a consultation!
Does the web development package include web designing?
Yes, web designing and web development are part of our web development package. And unlike most website developers, revisions of website design and wire-frame are included within the package so that you can spend your money on your digital marketing efforts.
Build Drag & Drop Or Custom Websites That Attracts & Generate Leads 24/7