Search Engine Optimization (SEO)
EXPERT SEO GAME PLAN FOR SEARCH ENGINE RESULT PAGE RANKING
SEO Framework For
Success

To Rise Above The Rest
KEYWORD RESEARCH
Dive deep into your website with deep understanding and research on your industry vertical keywords to commonly ranked keywords. Conduct extensive keyword research based on your industry and search intent from  your audience mapping it with your industry competitor. This allow better identification of best rank keywords, domain authority and industry findings.
WEBSITE SEO AUDIT
High level website auditing of your current website against your top competitor in the market. Report of crawlability, duplicate title tags, meta tags, content and search engine error such as 404,500,503 is properly flagged out. Get a birds eye view of you against your competitor and key focus area to drill in for better SEO page ranking.
SEO WEBSITE OPTIMIZATION
After an initial website SEO audit phase, strategizing and optimization comes into play.  Crafted SEO game plan to optimize on-page SEO, off-page SEO, technical SEO implementations. Meticulous execution of errors like improving website speed, relevancy, backlinks, latent semantic indexing of keywords execution and optimization.
LAUNCH & REFINE
Being an SEO agency in Singapore, the key to success of an SEO campaign lies with optimization and refining of current SEO plans and execution. We constantly evaluate your website and report new findings and additional methods for better SEO ranking. Aim for success, we conduct full market analysis, ideation, keyword study.
Proven SEO Strategies & Techniques To Outrank
Adssential Marketing, an SEO agency in Singapore, aims to improve online digital footprint. We'll optimize your website's content, structure, and backlink profile to ensure that search engines view it as an authoritative source in your industry. As a result, not only will you see higher rankings, but you'll also establish trust and credibility among potential customers.

Strong local
understanding




Transform Your Website Presence Into
Gold

With SEO
Say goodbye to mediocre online performance with our complete end-to-end SEO package designed specifically for your business. We understand that every industry has unique requirements, which is why our solution is tailored to meet the demands of any business size or niche. By harnessing the power of SEO magic, we ensure that your website climbs up the search engine ladder, drives targeted traffic, and generates maximum conversions, leaving your competitors in the dust.
Title optimizations (H1 tags)
SEO content optimization
Back linkings from high domain authority sites
Web 2.0 backlinks
Meta headlines and descriptions
Disavow of links
Google Analytics & search engine setup
Removing duplicate content
Improving existing content
Speed optimization & cache
Deep links
Canonical URL structure optimization
Schema markup
Speed optimization
Sitemap
Robots.txt implementation
Indexing and technical SEO issues
Mobile responsiveness
SSL  and redirection of URL
CSS, Minification, JavaScript load improvement
Time to first byte check and suggestion
Amplify

Your Digital Ranking With No Fluff, Just SEO Work
Apart from on-page, off-page and technical SEO optimization. We ensure your content is relevant and is best practiced for SEO robots crawler. Be it google robot crawler or Bing robot crawler, we keep your website it tip top SEO friendly condition.  With our SEO work, we'll ensure that your content resonates with your target market and website authority is well like by google ecosystem or any search engine ecosystem. 100% SEO work, 100% white hat SEO practices for a stable and long lasting search result. Save the cost in every single click and leverage on organic traffic for better conversion.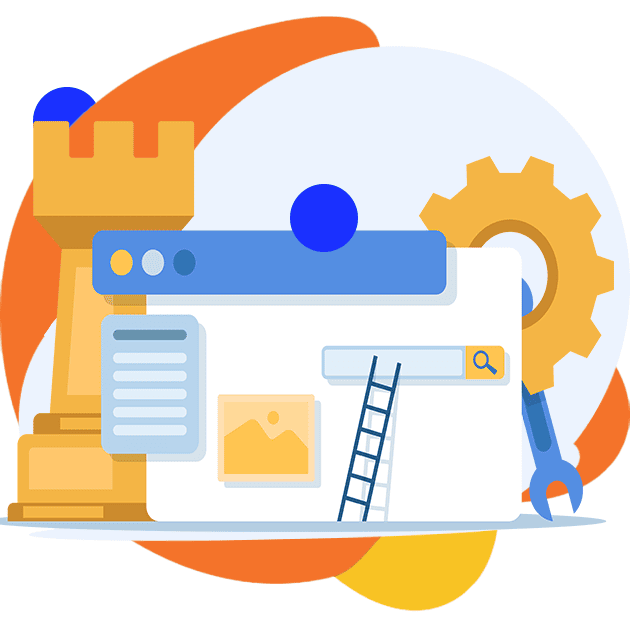 Understanding

SEO Concepts
Search engine optimization, in short SEO. Widely named and practice in the digital market by daily users and professional. It is a process of optimizing a website to be able to appear on the very first page of google search. Google has released many search engine algorithm to better enhance user experience and search intent. Thus, by conducting a SEO practice, we are trying to take steps into improving a website to be able to rank higher on Google.
The key difference between SEO and paid advertising, known as SEM or PPC is that an SEO strategy involves "organic" ranking, Organic ranking are known to not involve any monetary cost when someone clicks. To simplify, search engine optimization means taking a piece of online content from a website and improving its web content and backend codes to be search engine friendly. This enable your website to appear when a similar persona is searching for a content in that keyword arena.
For example, when someone searches for "waterproofing" on Google, they're likely be looking for a solution or fix to a problem. You'll want to resonate with these target audience as you provide such services. This help improve your conversion rate and website traffic without costing a penny on a web visit made by user. Let's break it down even further: 90 billion people visited Google.com on average  a month which means you might be missing out on these leads.
The ultimate goal of SEO optimization would be to rank within the first page on google. To be able to rank within the very first few pages requires strong expertise and research into specific industry and implement these strategies and SEO work.
Unlock Your Website's
Full Potential
SEO packages in Singapore that uses a proactive approach. We provide custom packages to suit your needs and budget. Bid farewell to fix prices that are hard to comprehend for growing business, after all Adssential Marketing would love to grow with your organization. Our experienced SEO team dives deep into understanding your business goals and objectives and align it with SEO immediate needs, this allow us to develop a strategic plan that addresses your specific challenges. Unleash the true power of your online presence stay ahead of the competition and achieve long-term SEO growth.
Comprehensive SEO Service Designed For All Industries From Solopreneur To Corporate Giants
.
A SINGAPORE SEARCH ENGINE OPTIMIZATION COMPANY
Speed Up Your Search Engine Ranking
Grow Your Organic SEO Ranking With A Google Partner
Engaging Adssential Marketing, a Certified Google Partner means gaining access to the latest industry insights and best practices for Google SEO. We understand the intricacies of search engine optimization and would love to drive your traffic upwards with a tailored SEO strategy. A SEO company with experience and expertise to help you get the most of your marketing budget.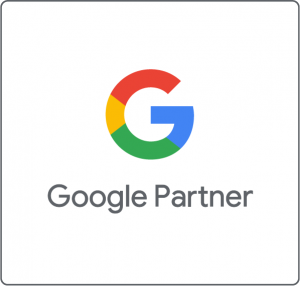 Require A Web Design Or Development Service?
We build strong digital footprint for your business be it small or robust web design or development that ensure your landing page and advertising goes hand in hand with your business objectives.
Dominate Your Industry With SEO & SEM Digital Marketing Package & Leave Your Competitors In The Dust.
With our expertly crafted digital marketing game plan for SEO & SEM, your website will soar to new heights in both paid traffic and organic traffic. A long term plan for SEO ranking in search engine result page (SERP) and short term goal in being the top of the page with SEM cost per click in SERP. Get ready for increased visibility and higher organic traffic!
Unlock The Secrets Of SEO Ranking:
Get Answers to All Your Burning Questions!
What is SEO?
Search Engine Optimization (SEO) works by optimizing your website to organically achieve top page and positions. SEO involves on-page, off-page optimization and tweaking technical areas of a website following the Google's best practices for search engine ranking. SEO is good for reaching out to potentially prospects at very low costs.
What is needed for SEO agency like Adssential to run an effective SEO?
Adssential Marketing utilizes different SEO signals and data research to rank your business keywords. In order to fully understand your SEO performance and further optimize on them, we would require access to your google webmaster, website, and analytics to meet your marketing goals.
How long does it take to experience the effects of SEO?
Due to differences in competition across different industries, it would take minimally 6 months to start seeing the results of SEO. SEO is a channel that requires long term optimization and data collection to not only improve SEO rankings but outrank competitors who have been at this for a much longer time.
Why is SEO crucial?
Studies shown that when looking for information on a product or service, the first place searchers turn to, are search engines. Thus, achieving a high-ranking position search engine can significantly increase traffic visibility and click throughs for your business.
Cost for running SEO by agencies?
Cost for SEO is based on the competitiveness keywords used and the quantity required to be ranked. These keywords can be short-tail to long-tail keywords with different competitive levels.