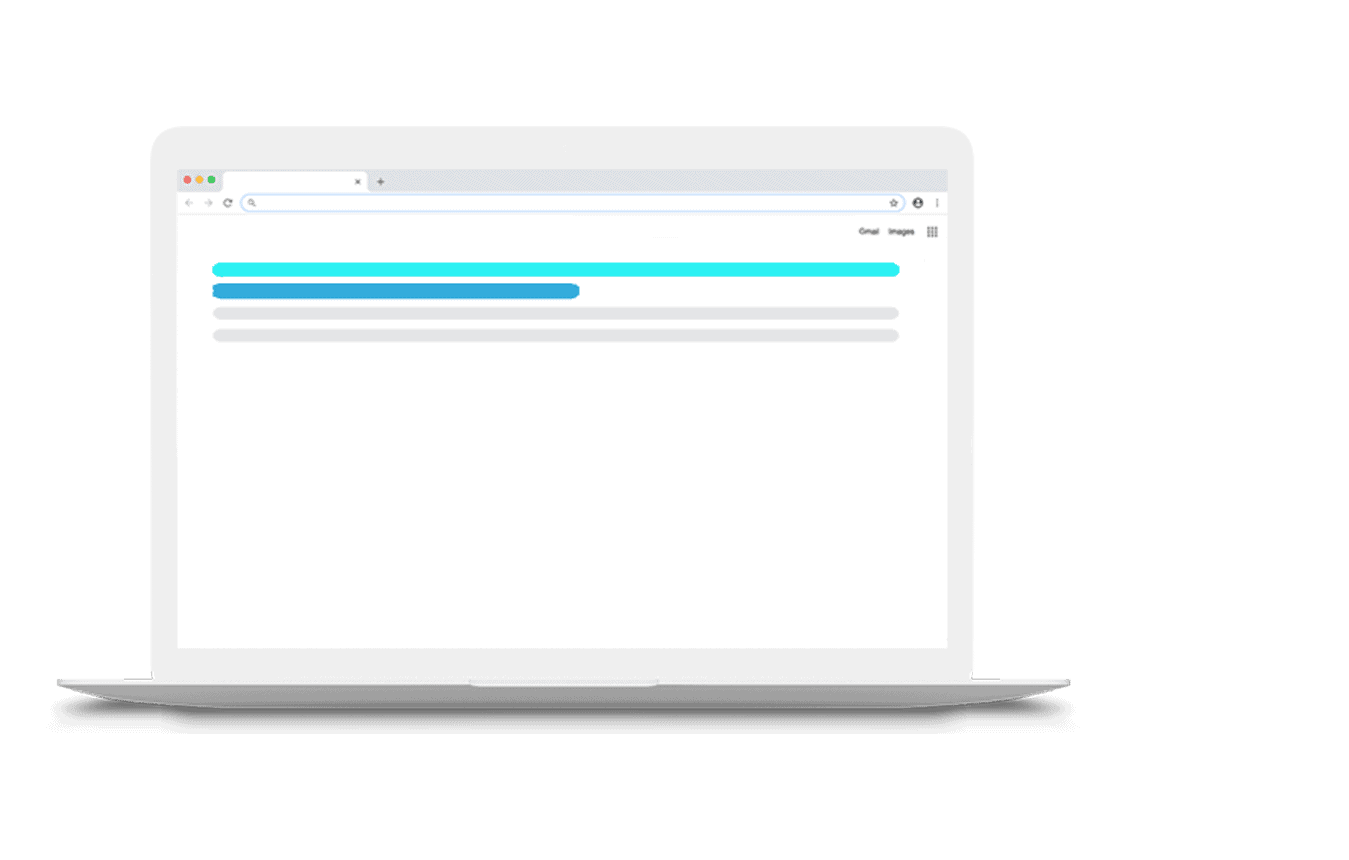 SEARCH ENGINE OPTIMIZATION
Search Engine Optimization (SEO) is a cost-effective tool that helps search engines recognize that your website has valuable and relevant information that your customers should see when they search for products/services.
Adssential ensures your business shows up at the top of the search engine through different white hat SEO techniques, strategies and methods for long lasting results.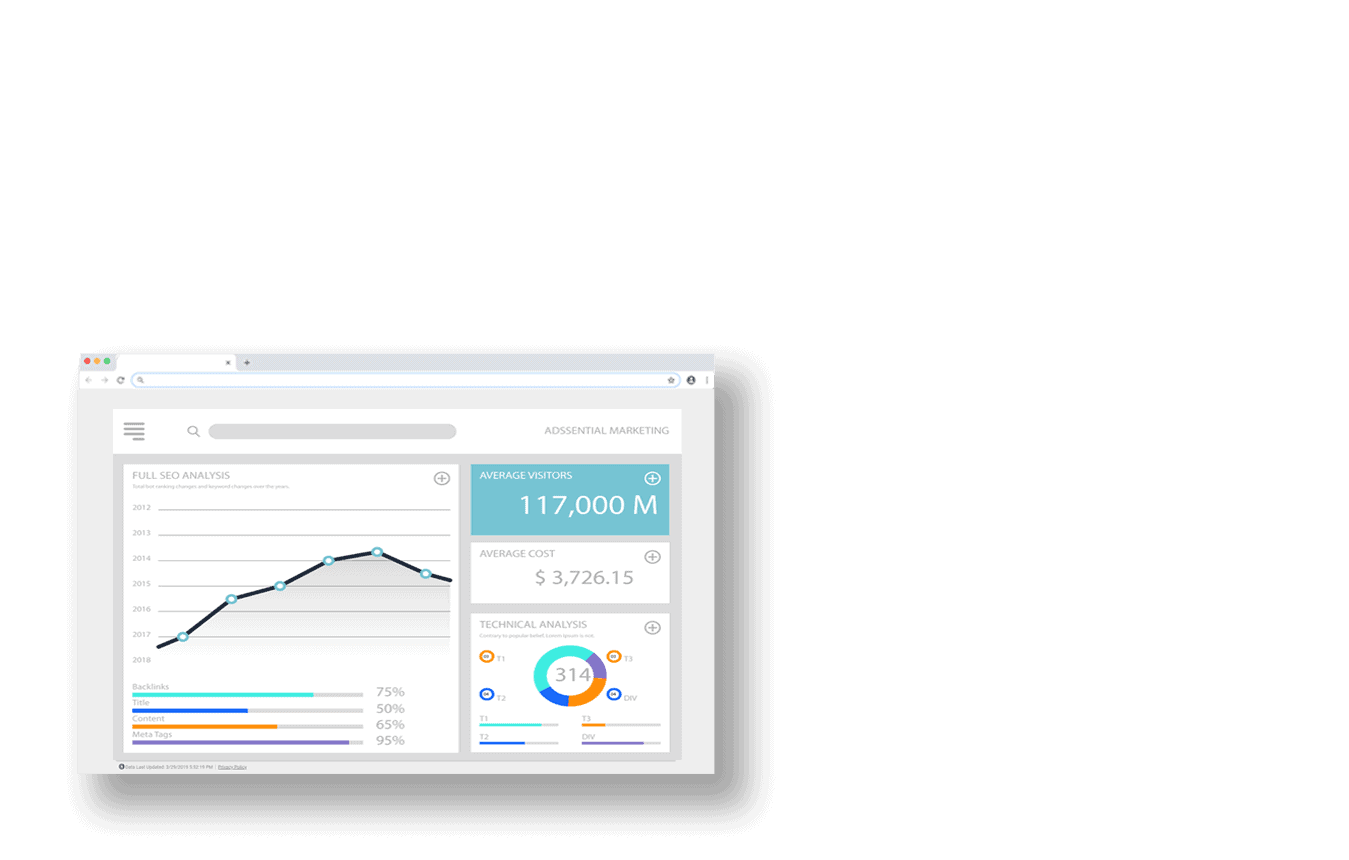 Through Search Engine Analytics you can see where you stand with your Search Engine Optimization Efforts.
Using it as a key measurement, Adssential works with you to chart your results and tweak SEO strategies to achieve your marketing objectives.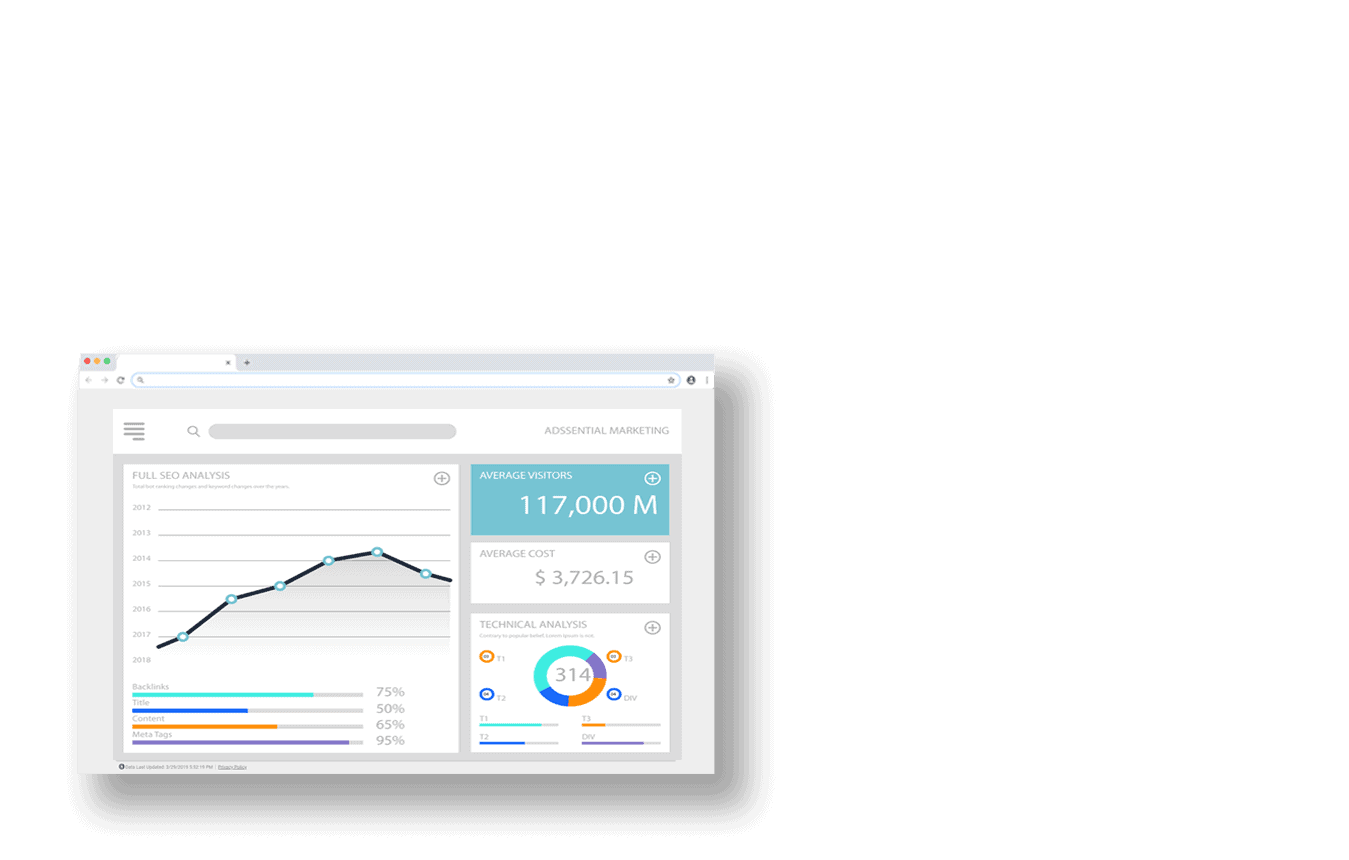 Increase Organic Search Engine Traffic with SEO
SEO establishes a strong organic web presence for your brand and promotes traffic to your website exponentially.
Boost Brand Credibility Through SEO
A high percentage of our population trusts search engine as a source of information. Ranking high on search engines help to significantly boost brand credibility and awareness within your market.
Expand Localised Brand Visibility
Cut through the web and prioritise engagement with customers in your area based on specific variables such as location, opening hours and proximity to customer.
Increase Lead Generation/ Customer Database Efforts
As a result of your Search Engine Optimization efforts, an increased website traffic also results in a higher probability of gaining a customer.
Measurable Search Engine Optimization Efforts
Through various metrics, track and analyse your website statistics to evaluate and improve SEO efforts.
Attract Customers with SEO Optimized Website
With an highly optimized SEO website, grasp the attention of your customers away from your competitors with easy to navigate content and faster loading pages.
Enquire Now For A Non-Obligated Analysis