Search Engine Optimization (SEO)
DATA DRIVEN SEO SINGAPORE AGENCY WITH PROVEN SUCCESS
Search Engine Optimization (SEO) is a cost-effective tool that SEO companies deploy to help search engines recognize that your website has valuable and relevant information that your customers should see when they search for products/services.
Adssential ensures your business shows up at the top of the search engine ranking without compromising on your business goals and marketing strategy. Your SEO campaign is throughly plan with different link building, meta tags and search query customization aimed to rank your website at top of google first page through different white hat SEO techniques, strategies and methods for long lasting results.
OUR SEO AGENCY SEARCH ENGINE ANALYTICS
Through our own analytics tool and reporting or even google search engine analytics tool, you can better understand these data and targeted keywords. We value add your seo ranking with proper data points analysis and reporting, ensuring all clicks, all impression or even sophisticated event conversion are properly tracked and reported to meet your business and our Search Engine Optimization Efforts.
Using it as a key measurement, SEO agency such as Adssential works with you to chart your results and tweak SEO strategies to achieve your marketing objectives.
STEP #1: KEYWORDS RESEARCH
In order to be successful in your SEO campaign or any digital marketing campaign, a detailed evaluation from industry vertical keywords to commonly ranked keywords will be analyse. Adssential Marketing will provide you a holistic report of your domain keyword niche and search intent and volume to better identify best ranking keyword options. domain knowledge industry findings to every keyword gap analysis will be conducted to better understanding your industry keyword niche and search intent thoughout our contract.
This allows us to constantly be aware of current keywords ranking and how far we have come in terms of organic traffic growth, keywords ranking, and our visibility in Google. Our goal is to achieve an increase business growth for our clients.
STEP #2: WEBSITE AUDITING
Once we've completed researching on your domain keywords, we want to drill down into high-level website auditing of your current website. During this stage, we would like to better propel your website visibity and ranking based on past SEO efforts (if any) and current domain authority ranking.
We would like to ensure all crawability, duplicates title, meta tags, content and search engine errors such as 404,500, 503 errors are properly addressed.
STEP #3: WEBSITE OPTIMIZATION
Upon the initial phase of web auditing, we will start our plan on tasks from least priority to high priority to ensure optimum and healthy SEO growth. There are generally 3 aspects in SEO works; On-page SEO, Off-page SEO, technical SEO implementations.
We will try our best optimum effort to clear most erros and optmize at the highest level possible. Optimizations includes improving on the website site speed score, fixing errors that might affect the ability of Google bots to crawl and index our website content. Right relevanancy to mentioned keywords and content write-up for more organic traffic. Properly identified and optimized web page meta title, meta description, URL (if applicable),  H1 (Header 1), and other variation core keywords in H2, H3 &, etc.
STEP #4: CONTENT & KEYWORDS CREATION
It is not a surprise to many that Google loves content and content can come in many forms. We will measure the effectiveness of content forms and build relevant keyword content based on latent semantic keywords. Afterall, Google aims to provide information and answer queries to searches that is best deemed fit and relevant based on their searches. 
STEP #5: EVALUATE & REFINE
The key to the success of an SEO campaign or any digital marketing campaign is constant evaluation and refining our findings based on keywords used and competitor keywords mentioned. Constant adjustment and changes will further improve your SEO campaign. 
We condct a full process of market analysis, ideation of keyword phrases and top used keywords by competitor and evaluate them seriously. Turn these gaps and fall back into actions and ensure your business digital footprint is growing continously. 
BENEFITS OF WORKING WITH AN SEO SERVICES AGENCY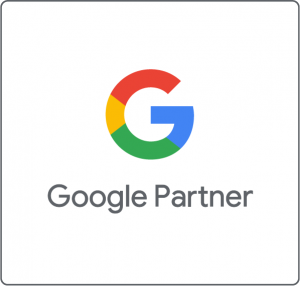 FAQ about Search Engine Optimization (SEO)
What is SEO?
Search Engine Optimization (SEO) works by optimizing your website to organically achieve top page and positions. SEO involves on-page, off-page optimization and tweaking technical areas of a website following the Google's best practices for search engine ranking. SEO is good for reaching out to potentially prospects at very low costs.
What is needed for SEO agency like Adssential to run an effective SEO?
Adssential Marketing utilizes different SEO signals and data research to rank your business keywords. In order to fully understand your SEO performance and further optimize on them, we would require access to your google webmaster, website, and analytics to meet your marketing goals.
How long does it take to experience the effects of SEO?
Due to differences in competition across different industries, it would take minimally 6 months to start seeing the results of SEO. SEO is a channel that requires long term optimization and data collection to not only improve SEO rankings but outrank competitors who have been at this for a much longer time.
Why is SEO crucial?
Studies shown that when looking for information on a product or service, the first place searchers turn to, are search engines. Thus, achieving a high-ranking position search engine can significantly increase traffic visibility and click throughs for your business.
Cost for running SEO by agencies?
Cost for SEO is based on the competitiveness keywords used and the quantity required to be ranked. These keywords can be short-tail to long-tail keywords with different competitive levels.
Enquire Now For A Non-Obligated SEO Analysis & Keyword Research