Search Engine Marketing (SEM)
YOUR PREFERRED SEM AGENCY (SEARCH ENGINE MARKETING)
Having pride as a SEM agency, we promise to deliver the best strategy based on your business goals to achieve the desired search results. Our digital marketing services is known to ensure high visibity to your customer through the right quality score, landing pages and data driven user search reports. With the proper ad group building and ad extension technique, our SEM also known as PPC team is able to curate the right search engine results to be visible on the first page that attracts the right intended searcher. Thus, with our SEM marketing method also known as Pay-Per-Click (PPC) advertising, we are able to propel your brand to the top of the search engine. Creating brand recognition while driving website traffic to your pages exponentially while generating leads at a faster pace!
Adssential's SEM/PPC search marketing team are all search engine marketing certified and have years of experience in deploying strategic PPC campaigns for clients of different industries to drive traffic and leads to websites.
PPC/SEARCH ENGINE REMARKETING

Google search remarketing is another avenue of marketing, providing you with the opportunity to specifically advertise and reconnect with customers who have previously visited your website at a lower cost. To attain full efficacy of SEM/PPC, our team of search marketer studies the dynamic of search engine results page and deploy paid advertising remarketing campaigns which help provide wider exposure of your brand to your target segment.
BENEFITS WORKING WITH AN SEM AGENCY
Using Analytics, track and analyze all metrics of your SEM campaign to determine ROI based on your marketing objectives e.g. sales generated, amount of inbound traffic etc.
Achieve First Page Advertising with Your Google Partner
Being one of the selected Google Partner ensure your digital assets is in good hands. You're working with one of the best digital agency recognized by Google. Adssential Marketing is proud to be one of the emerging google partner with a team of highly skilled and certified professionals & web developer in planning and developing your website.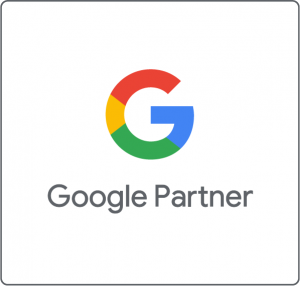 FAQ about Search Engine Marketing/ Pay-Per-Click (SEM)
What is Search Engine Marketing (SEM)?
Search Engine Marketing (SEM) is one of the most effective ways to increase your lead pipeline quickly. Utilizing advertisement space on search engine or websites, SEM pushes products or services in front of motivated customers who are ready to make purchases.
SEM vs SEO?
Instead of choosing one over the other, most businesses will engage in both marketing channels to achieve the best results possible; SEO drives new traffic at the top of the funnel while SEM drive conversion at the bottom of the funnel.
Will I still be in control of my own Adwords Account?
Absolutely, as Google accredited partners, Adssential Marketing does not claim ownership of any Adwords accounts. We will only request access to create and set-up all relevant PPC requirements as required. You will be able to have full transparency in monitoring and controlling your PPC account.
I am unable to achieve good ROI with my existing Google Adwords account, what can I do?
There is no single winning strategy with SEM. In order to achieve success, Adssential Marketing will need to understand your ROI goals followed by identifying and adjusting the budget of costly or untapped keywords. As most businesses do not have the sufficient manpower resources to spend on SEM campaigns, Adssential's team of experts can step in to help you frequently monitor and optimize each keyword's performance to achieve the desired result.
Why is Search Engine Marketing (SEM) Important?
Across many different studies, it has been observed that 96% of online experiences start with a search. SEM allows business to get a kick start in grasping the attention of potential prospects before your competitors come into view.
What are the fees incurred for SEM?
Adssential Marketing believes in growing alongside businesses, our charges are based on a flat management fee and no additional add-on fees. The management fee includes setup, optimization, tweaking, reporting, monitoring and preparation of adverts.
How to conduct Keyword Research?
Proper keywords research is critical in the success of any SEM/PPC campaign. Adssential Marketing conducts comprehensive keywords research for your business. We monitor over 40 relevancy signals to pick out desired search terms based on your business. Curious to understand more? Contact us for more information.
Ensure A Good ROI With Every Click