Ever wonder what is the difference between SEO and SEM. All seems confusing to a daily commoner. Basically, SEO and SEM are used to drive website traffic and grow a company business digitally.
The tactics may sounds the same but they are ultimately two different method in approaching SEO and SEM also known as PPC. Using both SEO and SEM strategy will be effective for your company but we will have to understand the two differences. If we were to use them interchangeably, it will adversely affect your marketing plan and effectiveness down the road. 
 SEM – PAY to appear in search engine
 SEO – ORGANIC way to appear in search engine
SEM strategy involves setting up of proper campaign and target segments to properly utilize the cost and measure ROI base on the placement of ads. Whereas SEO involves different tactics that can help create strong brand awareness and improve search rankings.
SEM or known as search engine marketing is part of digital marketing that involves money to gain better awareness in the SERP world. A paid SEM strategy often includes different method and continous effort and change to better produce effective results.
One of an example of SEM will be Google Ads, previously known as Google Adwords. Digital marketers like Adssential Marketing will conduct keyword research, strategy planning, competitor analysis, negative keywords, long tailed keywords and best keywords to be used in the campaign base on individual industry. These custom ads that is being created will appear on search engines and is being charged each time a user clicks on it.
SEO includes hundreds of tactics that can help a brand increase their search rankings. These white hat SEO techniques are often grouped into three categories.
3 categories to begin with:
1. On-Page SEO which optimize the whole website in every levels base on per page basis. These methods include the use of keyword planning, keyword optimization, on-page optimization that helps search engine to easily identify and rank pages based on certain criteria.2. Off-Page SEO involves optimizing web pages out of your controlled environment such as back-links and authority of your domain from other websites to your website. When such situation happens, your website is made known that you are credible and reliable sources as everybody is linking towards you.3. Technical SEO optimizes non content element. Basically improving on the bolts and nuts of a website ensuring proper white hat rules are placed which allows the search robots to crawl better. These relates to many factors such as speed, mobile, indexing, architecture and security.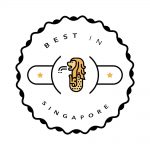 We are ranked in Best in Singapore! After much extensive research and hard work conducted by best in singapore, Adssential Marketing provides extensive skills and strategies to help companies achieve higher rankings on Google, Yahoo, Bing.Let Adssential Marketing provide you with a complete solution in your digital marketing campaign. Solving your daily headaches of achieving leads and building strong awareness to your clients through SEO services as well as SEM services.
Digital marketing, just what you needed.