Starting a home-based business might be a challenge to most individuals. Whether you are teaming up as partners or an individual, the most crucial process will be building up your lead funnel. If you look throughout the market these days, home based business is mostly successful due to strong marketing and advertising campaigns. Naturally, home based business marketing is crucial for growing your business.
Let us walk you through the different home based business marketing strategy you can deploy on your own or via an agency like Adssential Marketing. Home based business marketing can be executed with the use of:
Social Media Management
Content creation (writing blogs), creating e-newsletters
Advertising online via Google AdWords or Social Media Advertising
Building a holistic SEO plan
Develop variety of printed materials
Engage in networking groups to establish yourself as a professional authority in your field and promoting what you do to the customers you hope to serve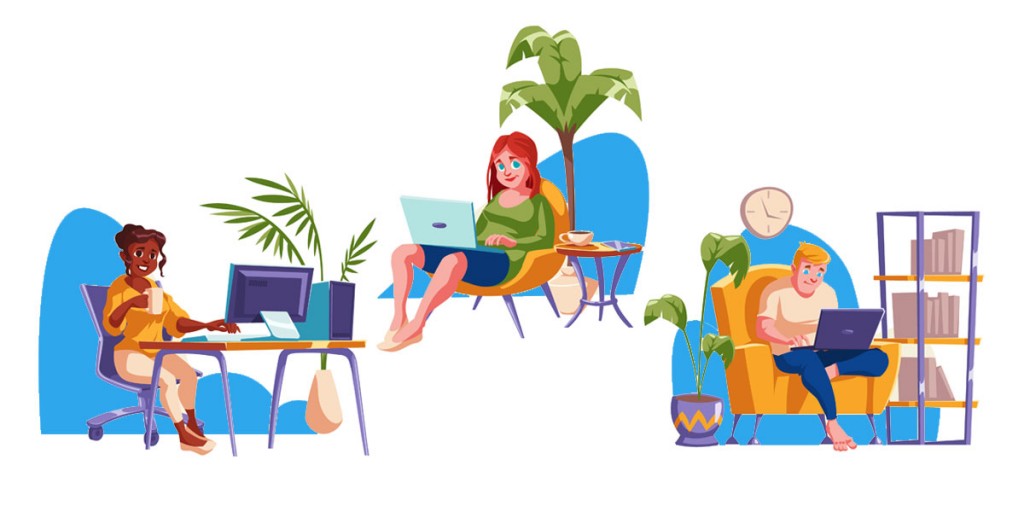 Develop a professional website
In this digital age, having a website; even the simplest of landing pages can help you to achieve your desired goals. Even with simple website on a low budget, you can explain your business, services and products it provides. You can also include call to action buttons and track these buttons effectively to understand customer engagement levels and remarket to these customers who have shown interest but yet to convert.
Good For: This is an affordable method that will help majority of home based business achieve their marketing and lead goals.
Adssential Marketing is dedicated in providing such website services at cost effective pricing to home based business owners at as low as $1000. We help brainstorm and build your home based business marketing strategy.
Engage in social media activities
In addition to a website, home based businesses should have a social media platform i.e. Facebook, Instagram, Linkedin  etc. in consideration of reaching out to customers. For example, if your prospect has left your website without submitting an enquiry, you could target them on Facebook with ads and have them convert as soon as possible. You should also create engaging content for these platforms such as promotional collaterals or share on effectiveness of your solutions.
Good for: This home based business marketing strategy is effective in triggering customers who are sitting on the fence and have yet to submit an enquiry.
Blogging
A channel that has worked like a charm in Search Engine optimizations for years. Search engine robots are addicted to crawling for fresh and engaging content and with right SEO method you can achieve that for cheap. It might be a long journey, but do not forget the results you will achieve in blogging.
If you are having an issue in generating proper content, a few tips, take note of your industry news and happenings or visit google trends and understand what your competitors are offering and start off from there.
Good For: You would be able to see your page rank at the top in google without having to spend tons of money.
E-Newsletter
This might be the least effective method in achieving your desired goal. Although it might be might return much in terms of conversion for B2B businesses, it's a good method in engaging your past customers and delivering key objectives and promotion to them to get them to re-purchase again and again for B2C businesses. You may read up on our e-newsletter blog as there are free email blasting tools available in the market to help save on your home based business marketing cost.
Good For: Sharing updates and encouraging purchase or repurchase of products.
Advertise Online
By advertising online, we are talking about Google AdWords known as pay-per-click and search engine ranking. Start ranking your website in tiers, for example, if you are performing well in a keyword such as "Chocolate biscuit", you might not want to have this achieved in AdWords as you are paying for every single click. Work on those low-ranking SEO keywords with pay-per-click (PPC) and better expand those well performing keywords with different blogging and informational ideas you can generate.
Adssential Marketing is motivated to help home based business marketing individual in achieving your desired goals with cost effective management fee and low advertising budget to start the leads generated.
Good For: Converting leads quickly, ability to target weaker areas of SEO to boost sales.
Online directories and printed materials
Make sure your business is listed in online directories such as Google Maps, Google Business or other e-directories. It is a good way to help build a stronger confidence level for your customers based on your reviews. On top of that, prepare variety of offline collaterals or marketing materials ready to benefit non-savvy customers.
Good For: Establishing credibility in the local market, allow people to easily search and find your business online.
Grow your professional network
Join your local chamber of commerce, networking society, community groups and events and start marketing your products to different individual. Have yourself engaged in different conversations and understand the recent social changes and tweak your speech accordingly to reach out to different individuals from different industry. Your business or products should help to solve their pain points and issue. Practice communicating with everyone you encounter.
Good For: Creating useful business connection for future partnerships, establishing your voice in your industry.
In Conclusion
There are many ways to help elevate home based business marketing. Marketing a business or product is an ongoing process and strategies must be tweaked accordingly based on customer needs and wants. These are just some commonly seen home-based marketing method, there are more to be used and explored. If you are facing an issue in marketing, Adssential Marketing will be able to provide different marketing strategies, do contact us for a non-obligated marketing plan.