Different Digital Marketing Strategies
Marketing is a highly versatile craft with many different methods of application dependent on the objective of the campaign. In this article, Adssential's marketing experts have narrowed down the vast list of marketing strategies to the top 7 most effective digital marketing strategies for businesses in 2020. As with all strategies, it is important to not put all your eggs in one business and diversify your digital marketing strategies to obtain the best results for your business based on objectives and target segments.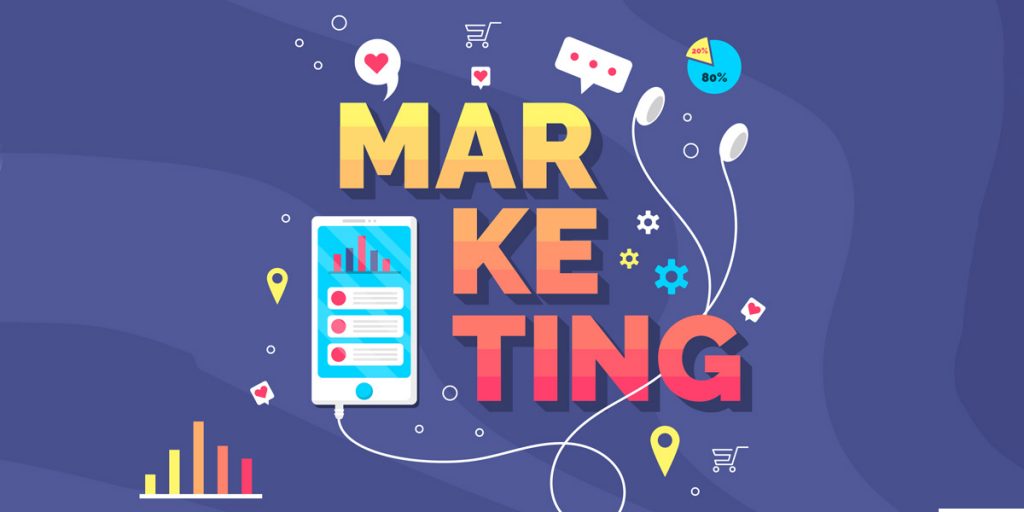 1. Search Engine Optimization (SEO)
If I were to ask you where I could possibly purchase red boots, what would be the first thing you would do? For most people, search engines like Google and Bing are the first place to start looking for answers. So what do search engines have to do with digital marketing? If the search engine was a gigantic marketplace for businesses, your business would require a stall in order to remain visible to customers who might be browsing around for a product or service.
However, appearing to the right customers on search engines can be more challenging than it seems! Search engines algorithmns (variables search engines use to determine your ranking) have, over the years, grown in the complexity as effectiveness in accurately answering our queries.
With its ever-changing algorithm, can often be confusing on best practices to push up rankings and time-consuming as well. Digital marketing experts like Adssential Marketing can assist to manage your SEO for you. We work with you to strategize and implement different tactics based on SEO ranking factors which includes mobile indexing, LSI keywords and many more. This ensures you stay visible to your consumers 24/7 with our tailored strategy in SEO.
2. Search Engine Marketing
Search Engine Marketing, one of the most effective digital marketing strategies, is an instantaneous method to grow your business in an increasing competitive marketplace. If you're new to search engine marketing, you'll usually see it abbreviated as SEM. Its concept is like SEO where you aim to increase your visibility and ranking in search engine but with paid advertising. SEM focuses on increasing your Search Engine Ranking Positions (SERPs) by bidding for top positions on specific keywords against your main competitors in the market. i.e. one common SEM strategy is to pay for the cost of each clicks to be position at the top of search engines.
SEM can be customised to target specifically based on your budget, target segments and even ad locations e.g. youtube video ads, display ads, text based ads, gmail ads and even in-app mobile ads. These options depend on your customer persona you would wish to reach out to.
3. Content Marketing
Content marketing plays a big role as a connection between digital marketing strategies and advertising to attract targeted audiences. There are 3 main reasons why business should not skimp on content writing:
Without content marketing, your website would just be an empty shell. Content helps inform your audience on what your product or services can do for customers.
More specifically beyond that, content marketing also focuses on relaying your unique selling points over your other competitors in the market.
Search engines love information that is highly relevant to search terms. Content that is informative, valuable, relevant and consistent will easily help to boost your SEO ranking and SEM quality score.
Even as Google continues to switch up its algorithm, it is important to note that content writing is to write with the purpose of creating good content, be sure to avoid black hat SEO techniques will not sit well with Google.  To make content work, a well-versed content creator will focus on different key areas for example sales copywriting, blog copywriting and search engine copywriting to rank your websites while providing valuable insights to searchers.
4. Remarketing
Another critical aspect of digital marketing strategy all businesses should practice would be remarketing. Remarketing is when you push ads out to your potential customers based on previous touch points with your business. By reminding potential customers of previous experiences with your brand, they could come back to your business to repeat a purchase or reconsider your product or service.
Remarketing works by tracking these visitors through cookies from your website and pushing ads to them on related sites. This can be done through SEM and social media channels.
New ads created for the specific purpose of remarketing also helps your business to better target your prospects. Information retrieved from site visitors provides valuable data to further tweak your ads to their pain points and reach out to different visitors depending on their needs and content they viewed on your website.
Ultimately, remarketing helps you stay more engaged with all prospects, aids in brand awareness, and increases conversions.
5. Email Marketing
While some people might think that email marketing is no longer relevant in today's market, it is still a thriving channel as many people still dependent on emails to communicate and receive alerts on interested products or services. Email marketing tools come cheap (or even free sometimes!) however, to see success your business must have a clear strategy that focuses on:
Audience Segmentation
Attractive/engaging content
Continuous follow-up
If you feel that your business is overspending on SEO, SEM or content marketing strategies,  email marketing might be the way to supplement marketing efforts with a lower budget to shorten the sales cycle.
6. Social Media Marketing
Where social media 10 years back was purely for sharing personal information to keep your close friends and family updated with your life, it is now a favourite tool used by B2Cs and even B2Bs to engage with their target segments!
Social media marketing isn't just for keeping your company page looking lively or credible, it can help in shortening your sales cycle too! With automation tools in the market, managing social media post and content isn't a big issue anymore. You can easily schedule postings at different times and advertise based on different demographic, psychographic and interest to engage with different groups of customers. It's one of the many digital marketing strategies being sought after by companies.
While it is a great tool, like SEM, social media marketing requires a tailored strategy based on your business' objectives to achieve success. If you're having issues in engaging and reaching out to your audiences using social media, do drop us a call and we can assist you to identify and implement changes in areas you maybe neglecting.
7. SMS Marketing
Based on studies made, we check our phone on an average of 85 times per day with an impressive open rate of 82.1%. Mobile advertising strategies can work, but only if message makes it to consumer's inbox and only if your ads are well-written and mobile-optimized. Most advertisers would probably not recommend the idea of SMS Marketing but at Adssential Marketing, we have worked with SMS Marketing and we have seen results in improvement of sales targets for our clients.
With SMS Marketing, we can take a step closer in directly engaging with potential prospects.

Final Thoughts
These are the 7 digital marketing strategies that our team at Adssential Marketing have curated based on past experiences and success stories. We believe that if you engage with your prospects in these channels, you will be off to a good start with your digital marketing efforts.
If you are from a business that might be struggling to manage your SEO, SEM, Social Media or even SMS marketing channels, contact us today for an non-obligatory consultation! We can provide you with suggestions on different digital marketing strategies and methods you should practice to improve your sales pipeline!