Looking to become a SEO expert but have no idea where to begin?
Adssential Marketing is a digital marketing agency with a team of top-notch SEO experts who have crafted out a simple 8 steps guide to master the basics of search engine optimization. Everyone can be an SEO expert if you continuously keep up to date with Google's recommended best practices and experiment on your skills. To help you start your SEO journey, we will be running through the 8 fundamental practices to aid in achieving your goals and constant results as a SEO expert.
The 8 Simple SEO Steps
Understanding the fundamentals of Search Engine
Mastering the 4 SEO "keys"
Familiarization with Google Ranking factors
Putting SEO into practice
Testing, refinement and revision
Implementation of advanced SEO Strategies
Patience in achieving consistent results
Keeping up with latest SEO trends
Understanding the fundamentals of Search Engine
In order to become an SEO expert, having a good understanding of the workings of the search engine should be your top priority. In a nutshell, to determine your page rank, search engines send out "spiders/crawlers" to index every available web page on the internet. Once these pages are have been indexed, they would be stored in Google's cache. Interestingly, to date, Google has more than 130 trillion of pages being indexed and these amount of pages will only keep increasing as more users adopt digital marketing strategies.
When a searcher makes a search, Google will reference pages in its cached index to find those that match the input query. The ranking in which these pages are based on depend on hundreds of variables. How these algorithms really work are Google's best kept secret, but as an SEO expert we are still able to observe and understand the trends and signals that affected these pages. Therefore, data from your website is vital in helping to analyze trends and tweak website content accordingly.
Mastering the 4 SEO "keys"
The next step to becoming an SEO expert involves understanding how different pieces of puzzle fit. There are main 4 SEO keys: keyword research, on-page SEO, link building and Technical SEO.
Keyword Research:
When beginning to work on a SEO campaign, keyword research should take top priority. Choosing the right keyword could help boost your website to rank at the top of search engine based on number of searches and competitiveness in these keywords. Generally, we should target keywords that are high in potential traffic, have business value and are not too competitive.
On-page SEO:
Once you have decided on your keywords, you have to optimize your contact in order to rank in search engines. There are several optimization items that you can work on to improve your positioning in the digital space:
The content of a page
Title tag (H1,H2,…etc.)
Your URL links
Image alt text (Think of it as an image's meta text)
Meta description
Semantic Keywords (Keywords that are related to your focus keyword)
Link Building:
Link building is often a neglected aspect of SEO, however, it is very important in SEO. Link building is the process of acquiring new backlinks from different third-party websites that are higher in domain authority ranking. Do take extra care to ensure that you do not accidentally take part in practicing black hat SEO methods (i.e. Link dumping) and jeopardize your SEO effort.
Technical SEO:
Technical SEO refers to optimizing the technical aspects of your webpages to be crawled and indexed. This process guides the search engine robot to access, crawl and interpret your website without any issues. Technical SEO requires a user to:
Specify the preferred domain
Optimize for robots.txt and URL structure
Ensure clear sitemap navigation
Breadcrumb menu
Input proper structured data markup for pages
Canonical URLs
404 pages
Ensure user security with purchase of SSLs
Optimize Website speed and hosting server speed
HTML and CSS writeup
Ensure mobile responsiveness
Execution of accelerated mobile pages (AMP)
Pagination
Instill proper analytics and event tracking in website's HTML
Familiarization of Google Ranking factors
It would be impossible to identify and understand all of Google's ranking variables but several that have been identified and tested by digital marketers for optimization. In this article, we will focus on the top 3 ranking factors that you can easily work on for your website.
Relevance:
Relevancy refers to how well the content on your page matches the search query of a searcher. For example, if you are searching for the term "SEO", Google will not show you search results about "social media" as that is irrelevant. Keeping that in mind, as the algorithm improves, content relevance will delve deeper than creating relevant content. Your page would need to also be relevant based on the searcher's intent.
Authority:
As mentioned previously, link building is an important activity for your website. This is because your website' domain authority comes from how well your web pages are linked – both internally and externally. Google perceives links as a vote of confidence in your web page's credibility , as such the more backlinks and follow backs your web page gets, the more Google favorably perceives your web quality and content.
LSI keywords known as Latent Semantic Indexing (LSI), is a natural processing language that Google has been implementing to better rank search pages against search query. While search engines algorithms have been able to match search terms to search results, it has now evolved to "understand" topics revolving the search terms to provide suggested answers. Take for example, an automobile cars article would include gears, oils, tyres, chassis etc. Being the subject matter experts in automobiles, words of similar category would naturally be used tremendously. This is where LSI comes into effect with their methodology of categorizing complex topics and relevancy of keywords and displaying high relevancy pages based on search query.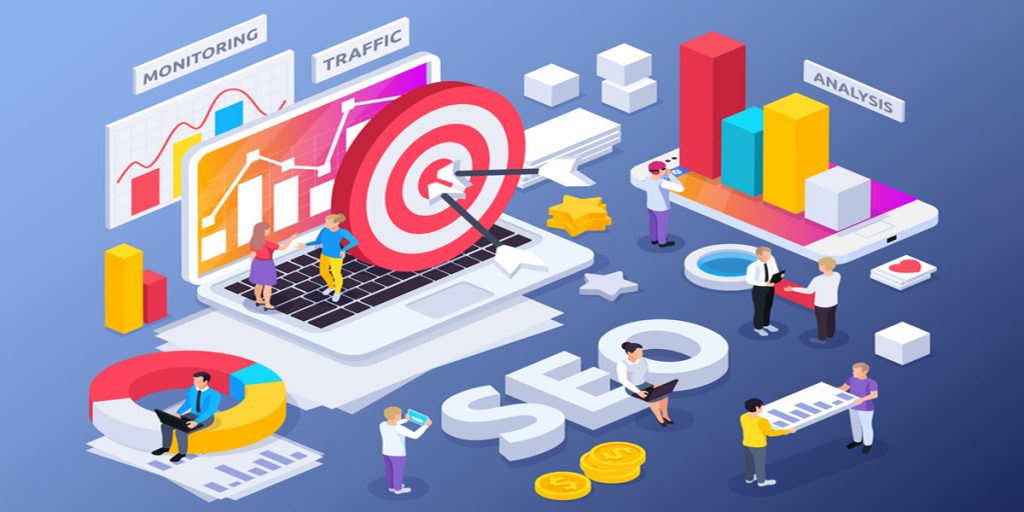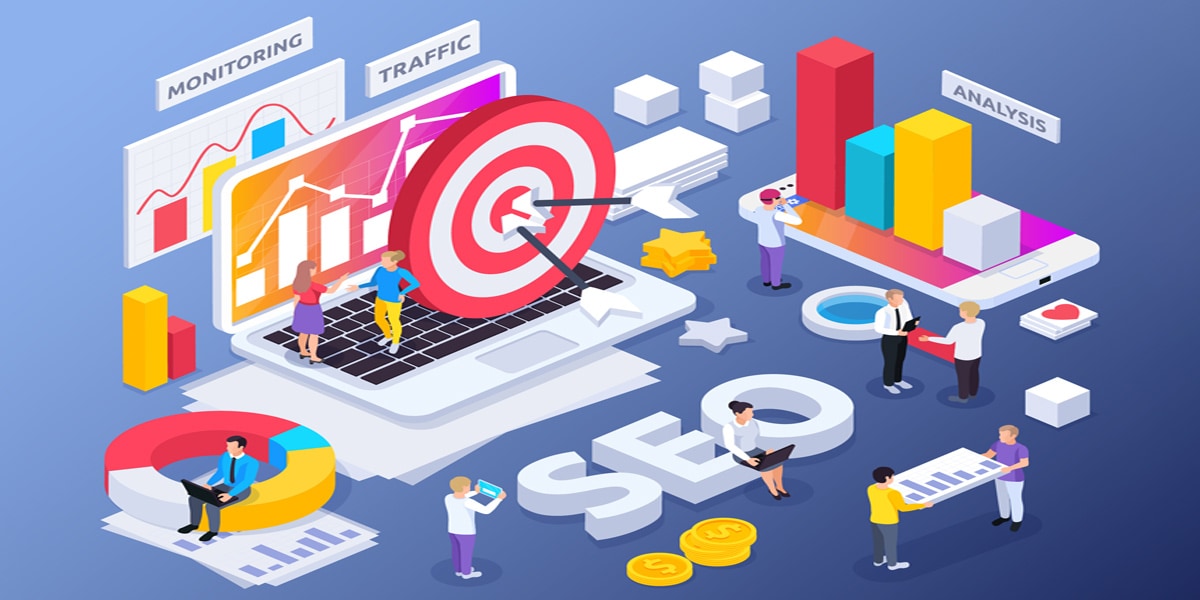 Putting SEO into practice
Understanding how SEO works serves as a good start to your journey as a SEO expert, but nothing is as effective as practicing it. If you want to become an SEO specialist, you will need to practice executing SEO. To get started on practicing SEO, you need to have a working website i.e. your business website. However, practicing and executing proper SEO can take up a lot of time, which most businesses cannot afford. Thus, if you would like to pick up your SEO skills quickly, we would suggest you consider outsourcing your SEO tasks for a start before taking it internally. There are also many other benefits as being able to observe the best ways to optimize your webpages, get basic Google analytics setup for you etc.
Testing, Refinement and Revision
The best SEO experts have one thing in common. They're always testing, refining, learning and revising their SEO strategies which makes them the most experienced experts. According to Google, the main search engine algorithm is being tweaked around 3000 times anytime of the year.
Thus, it is important for SEO experts to analyze data while monitoring and testing our SEO strategies and keyword tweaking. For example, an improve in ranking from #10 to #5 position could be caused by properly setting more LSI keywords and SEO on-page optimization that caused the bump. It might also be a change in google algorithm, there is no easy way to identify which variable might have caused the increase. Therefore, SEO experts, through years of practice, will be able to tell by looking at data trends. A constant ranking change of spikes and dips might be a sign that google is tweaking their algorithm that resulted in a change in positioning.
Implementation of advanced SEO Strategies
While most digital marketing agencies solely depend on Google analytics to provide ranking information, at a beginner level, you may not be able to comprehend that data. Hence, we would recommend you to implement different SEO tools and software to measure your performance. E.g. User experience and tracking tools can help you to to better audit your current SEO positioning and ranking. You could also craft and plan out different SEO and marketing strategies to better rank yourselves against your competitors.
Be patient
Becoming an SEO expert is not an overnight process, so don't feel bad if your keywords research and content published dos not rank at all in the first couple of weeks. Your pages might start to rank only after 6 months depending on different factors.
However, maintaining good content, optimized pages, keyword research practices, high quality linking and other SEO practices will eventually help you in getting your page ranked.
Keep up with latest SEO Trends
As an SEO expert, you must always keep up with the trends and changes made. The SEO best practices are always changing and improving which means we will always have something new to practice based on SEO experts advices. Some of these new SEO trends include voice searches, google lenses and featured snippet optimization which presents a huge opportunity for most websites as it helps to position your website at the top with rich content.
If you are just starting out on your optimization journey for your business, it can often be a long and frustrating process. Adssential Marketing is a digital marketing agency with years of experience in helping SMEs achieve their digital marketing goals without the markup of a large agency. If you would like some assistance in kickstarting the digital marketing process in your business, please contact us here.