The Situation
In this first quarter of 2020, the world has been struck with calamities of various scales: from the bushfires of Australia, to the recent global pandemic that is COVID-19.
To date, there are close to half a million cases of infections in the world and more than 21,000 deaths recorded.
Most countries have gone into lockdown and putting a halt to most business activities and that has impacted various industries and markets. Unfortunately for many of us, the show still must go on even as marketing and operational activities are greatly reduced. Some companies have even resorted to solutions such as layoffs as pay reductions.
The Impact
Businesses involved in hospitality, entertainment and food-and-beverage (FNB) are taking the brunt of the impact as they largely depend on a large attendance of consumers at their premises.
Some of these businesses have turned to alternative solutions by projecting their presence online through online promotions, streaming and delivery services to keep afloat. As a result of the lockdowns initiated across the world, an article by Forbes indicated an increase of Internet users in the last period, with numbers grown by a whopping 50% to 70%.
Even in this dire situation where human interaction is limited, consumers are still on the never-ending hunt for information and entertainment.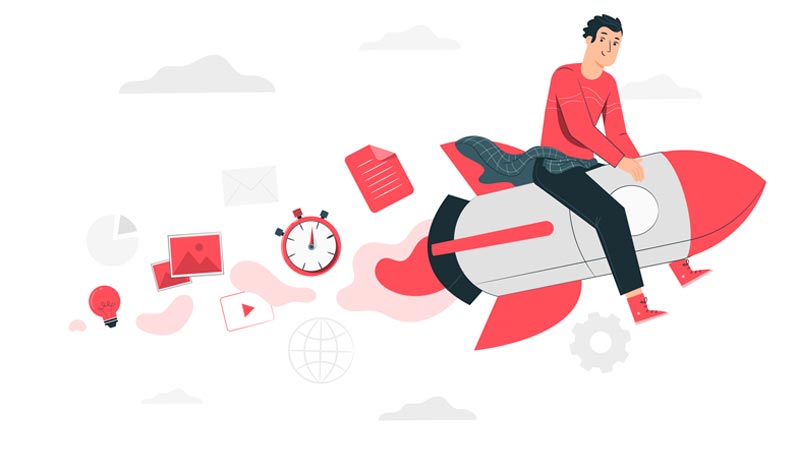 The (Alternative) Solution
The Internet has provided consumers with a convenient solution to continue to stay connected with each other and businesses should do the same too. Offline marketing activities will be affected due to the reduced numbers in footfall and the limitations set for public activities.
Businesses should be looking at the current digital landscape and leveraging the best out of this situation. Look at the current situation and how is it impacting your business objectives and ongoing strategies. It is necessary to be aware of the current performance of your business as this will greatly impact how you will be strategizing to achieve your goals in the next period while we are all still affected the COVID-19 pandemic.
Begin identifying your target consumers in the digital landscape, and you will be able to curate a more tailor-made strategy suited for each of these markets.
Digital marketing has a plethora of tools at your disposal such as search engine optimizing (SEO) / Pay-Per-Click (PPC) advertising or social media marketing (SMM).
On social media alone, the number of Facebook users is over 3 billion users worldwide, giving businesses a very large reach to various markets around the world.
Tailor make your content for the channels best suited for your current target consumers to allow you to reach out and engage them effectively.
As you create content for your consumers, you inadvertently create a brand persona that your consumers can identify your brand with.
Moving forward, once organic growth has been achieved, businesses have the option to move into paid growth to extend their reach and to secure leads that will eventually generate sales when converted.
The Conclusion
The current climate is not the most ideal for businesses, but there are ways to work around the situation. As we go through this tumultuous period, getting your digital presence projected will put your business in a good position and with a properly curated inbound digital marketing strategy, your business will be able to come out strong in this difficult situation.
In this time of distress, if you're unsure what you can do the improve the situation, drop our professionals a message at [email protected] and let us get through this period with you!