If you've come to this article, we believe you're trying to understand the difference with SEO services and what it entails. As a marketer or business owner, it is crucial that you have a good grasp of SEO services! If you are unsure, we have many great articles to understanding SEO & SEM here or you can head to our main SEO service to get a basic understanding of the benefits of SEO. We can't stress enough the importance of SEO. A well thought out SEO strategy done by SEO agency will help to better improve:
Different SEO services
For those who are interacting with SEO for the first time, we will breakdown SEO services in layman terms for you. The sole purpose of engaging an SEO expert or for services that would help bring in more traffic to your website. As we all know, more traffic equals more leads generated. However, to better recommend proper SEO strategies, the SEO agency would have to perform a site audit and dive deeper into missing SEO best practices within your marketing campaigns before strategizing a full plan in pushing your keyword ranking upwards on Google's search engine.  Do note that pushing of ranks across pages varies depending on industry and competition within the industry.
What are some of the common lapses we see with our client's SEO campaign? Let's run through the list and breakdown each SEO for you:
URL structure
Code
Design
Content (site copy, blog, sitemap)
Information architecture (layout, hierarchy, taxonomy, tags)
Links
Title tag/Meta tags
Remember that not every SEO campaign may require these corrections, site audits will better clarify the type of services you should deploy; an on-site SEO improvement, off-site SEO improvement or both.
On-site SEO
When it comes to understanding the breakdown of SEO details about on-site SEO, just remember that on-site SEO would help search engine better index a site. It improves the site's UX and ensure proper categorization.
The main on-site optimization effort comes from keyword strategizing, which ensures the main keyword or phrase we would like to be ranked, are properly fitted into site content. The keyword or phrase must also be relevant and internal links within the page have to be properly established with with the right "nofollow" or "dofollow" structure. This does not only limit to keywords, but also other text labels such as images (alt text).
Apart from keywords, your website's design also contributes to the way search engines process content on your site. A reliable SEO agency will ensure proper website structure and formatting to ensure that your domain name, url structure and site format adheres to white hat SEO techniques and works well with the intended keywords, topic and landing page.
Finally, optimizing the obvious SEO needs such as title tag, meta tag, density of keywords, H1 to H6 paragraphing and other nitty gritty SEO needed rectifications to boost your web ranking further.
Off-Site SEO
Offsite optimization efforts support on-site optimization by working on areas that does not depend on your main website. In simpler terms, it works to build a strong reputation and authority to boost the credibility of your website. When we start linking external pages of higher authority to your website, it helps to "endorse" your website and provide better understanding to Google that your website seem to be more authoritative. The higher the domain authority, the greater the value it provides.
Link-building campaigns are not easy campaigns as these campaigns require tedious searching and backlinks have to be from credible or of a certain domain authority score to better attribute your site as "endorsed". We hope that with the breakdown of SEO services we can better educate marketers and business owners about the challenge in acquiring good external sources linkage from similar industry websites, blogs, and forums, to build authority on a topic. That said, Google does frown upon backlinks of a spammy nature, your SEO agency should perform disavow services to ensure that "spammy" links, or phony endorsements, are not associated with your website.
Proper page content that aligns with user intent and focuses on usability resonates with target audiences that helps improve site traffic and authority. Most SEO agency provide copywriting services that help build intended topic and linkage to boost SEO ranking.
From the breakdown of SEO services, we would classify an off-site SEO as a "differentiator". It acts to acquire links for website owners by pitching digitally to the world with relevance to the main topic or industry.
Apart from above mentioned main off-page method, there are other forms of off page site optimization improvement that aids the primary goal of off page optimization such as reputation management, influencer marketing, and public relations, programmatic advertising.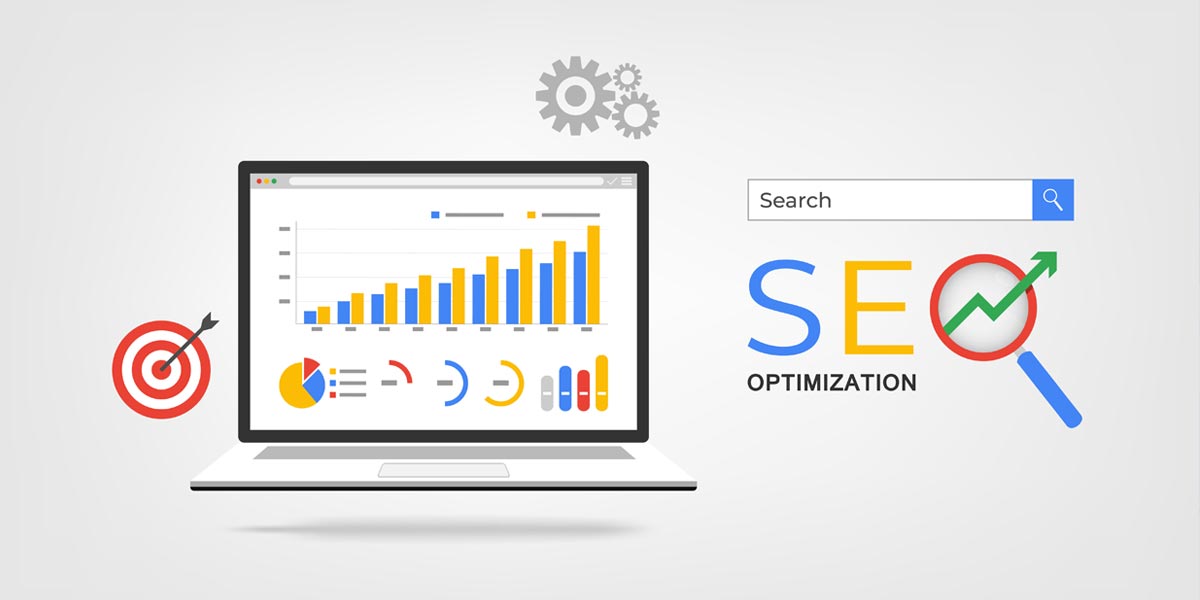 Achieve visibility with SEO
Apart from SEO main on-site, off-site or what we call it on-page & off-page SEO techniques, we do have other complimentary digital marketing services such as search engine marketing (SEM) aka pay-per-click, paid media, web designing, content writing, blog, writing that assists in getting distinct results from world wide web.
SEO and PPC are often combine in digital marketing agency, however we would like to iterate the differences within the two of it. You can achieve visibility with SEO without PPC, but it would require months of effort and constant improvement. As mentioned in our previous article, PPC would help you to achieve your ROI at a faster rate, but the downside would be burning on advertising and cost per click which can be minimized based on calculated risk on ROI and conversion rate.
Organic SEO is like building a villa in a remote island, when you start marketing and connecting the dots to like-minded individuals known, you would be able to gain more visitors and increase in prospecting and closing these individuals.
Organic SEO services achieve rankings for the long-term, thus, provide ongoing returns. However, SEM such as PPC are short term investment that gain instant impact and returns. We understand the pains and struggles of a SME or a business that has no visibility on search engines. If you would like to improve your SEO or overall marketing strategy, contact us here for a free consultation today.